HELP US FIGHT AGAINST
HUMAN
TRAFFICKING
worldwide, beginning in Jacksonville.
"Speak up for those who cannot speak for themselves"
Proverbs 31: 8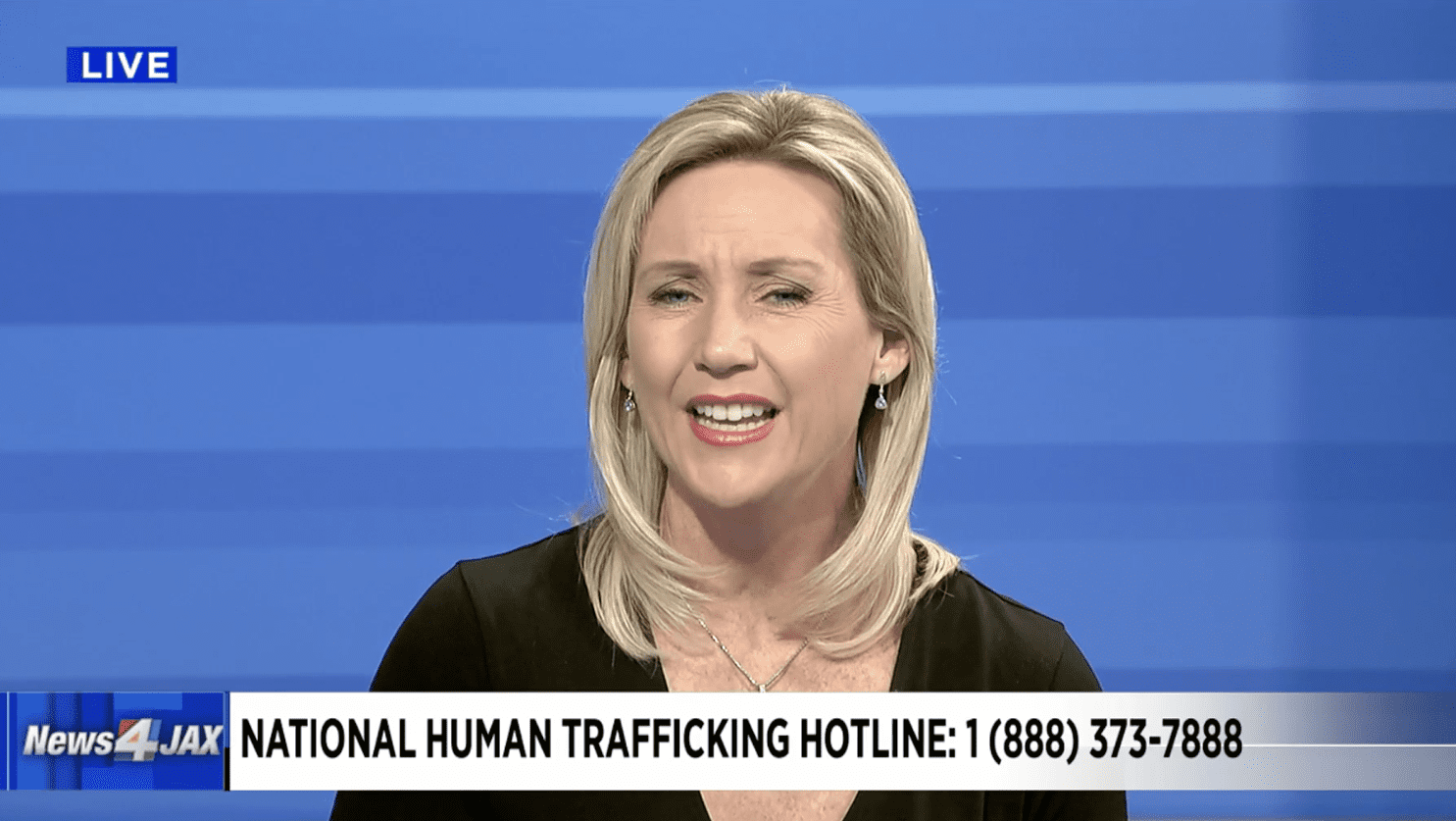 Putting an End to Human Trafficking
Published: January 14, 2021, 8:38 am @ News4Jax Morning Show
This morning we're taking a closer look at a crime described as monstrous and prolific so much so that an investigator with Tallahassee's police department said that our society is in trouble when someone can go online and order a GIRL who shows up at your front door faster than if you ordered a pizza. It happened to Sandra Shin when she was just a child. She joins us this morning via zoom
Annual Hope 4 Freedom Walk
Every year we come together to unify under one message: human trafficking is destroying lives. We will walk to bring awareness of this horrible crime and every step will bring us closer to abolishing slavery.
Take a look at our 2019 Freedom Walk recap.
Join us in the fight
to abolish slavery.
We are better together.