Our goal is to speak out against human trafficking by educating people on the signs to look for to help prevent women and children from being trafficked.
I'm Sandra Shin
As an overcomer of human trafficking myself, I know first hand what it feels like to be used as payment. I know the pain of lost relationships, I also understand the powerlessness of being used and abused.
In March 16 2018, I did a speaking event on what human trafficking is and the signs to look for. From that event, 2 young girls were successfully rescued because individuals who attended the event were able to recognize the signs.
Romans 8:28 says: "And we know that in all things God works for the good of those who love Him, who have been called according to his purpose."
My story is not mine to hold. Now, after much healing, God has put it on my heart to give back. Please join me in this fight against human trafficking.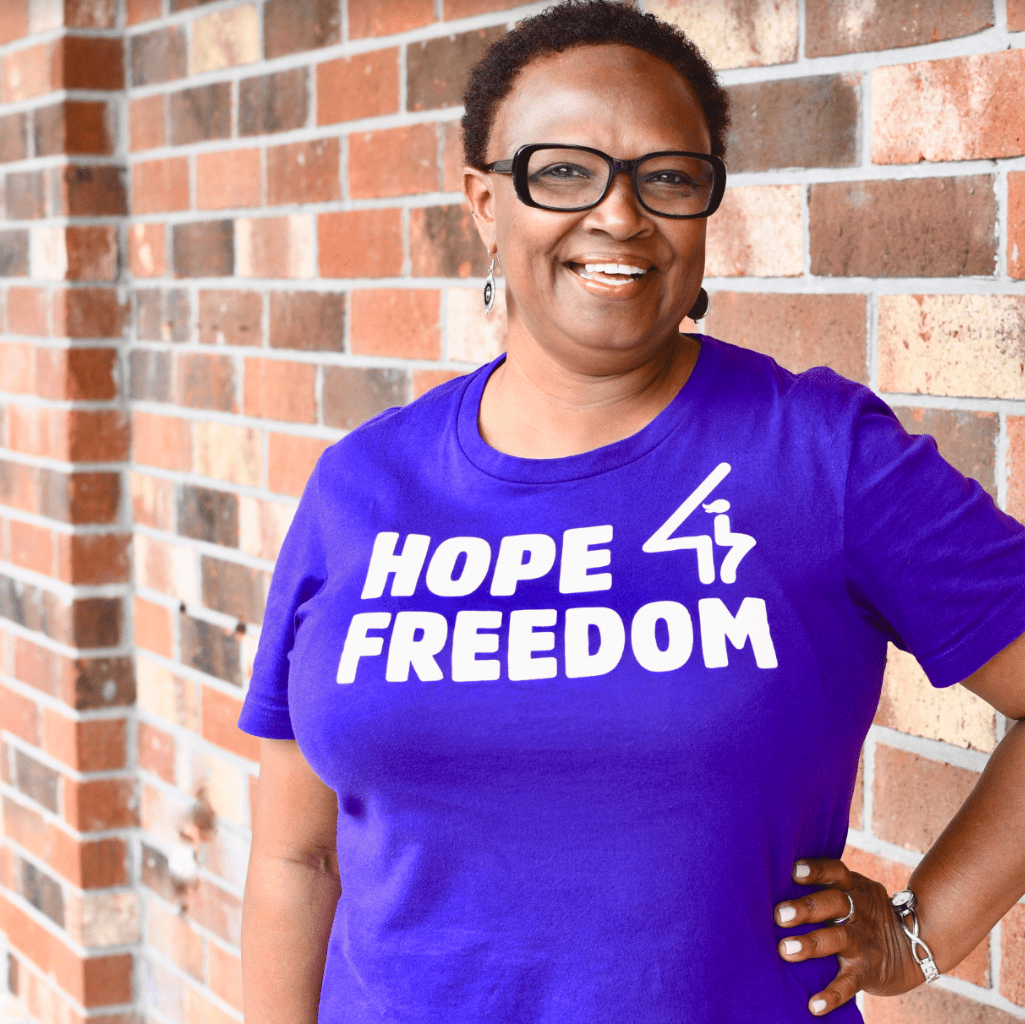 In an effort to help women of all ages win back their identity and value, Sandra Shin has been involved in prison ministries and outreach to the trafficked in strip clubs and beyond.
As an abolitionist, Sandra is ready to come alongside you in the fight against human trafficking. She is available for presentations, trainings, and the set up of informational booths.
In partnership with
The Jacksonville Chapter of HOPE worldwide
HOPE 4 Freedom is proud to work in partnership with HOPE worldwide, an international charity that changes lives through the compassion and commitment of dedicated staff and volunteers to deliver sustainable, high-impact, community-based services to the poor and needy.
HOPE worldwide, Ltd. is a registered 501(c)3 nonprofit organization. Tax ID number (EIN): 04-3129839. All donations made to HOPE 4 Freedom are tax-deductible to the full extent allowable by law.